Product Introduction
[Plastic Processing Machines]

Machining Centers All Products

Machining Center (Circular saw spindle)
Product Name

Machining Center (Circular saw spindle)

Type

NCK2213F-2A1C

Use

Various plastic processing
Circular saw type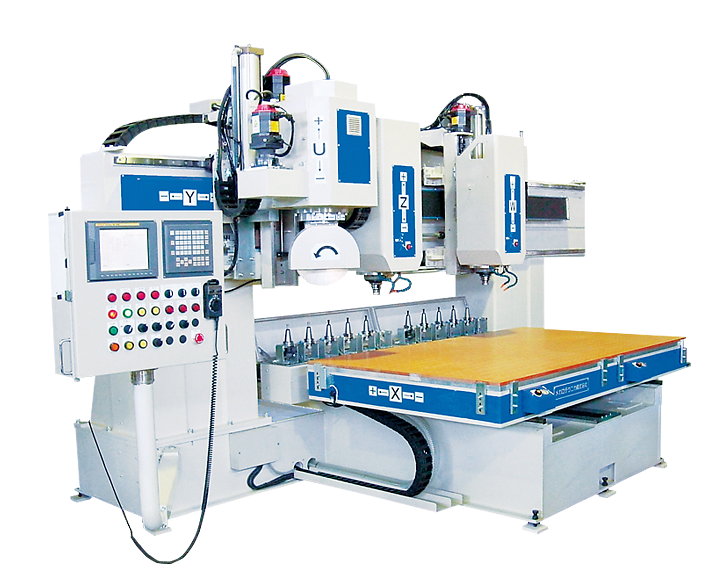 Product Features
■ Equipped with a circular saw spindle for various processing.
■ Each spindle is equipped with automatic tool length compensation function as standard by adopting independent control system.
■ High rigid portal type structure realizes high-precision processing and beautiful cutting surface.
■ The automatic tool changer accommodates six tools on each axis, enabling various continuous operations.

Inquiry/Document Request