Product Introduction
[Plastic Processing Machines]

Machining Centers All Products

Machining Center (standard)
Product Name

Machining Center (standard)

Type

NCK2412F-2A

Use

Various plastic processing
Designed exclusively for plastic processing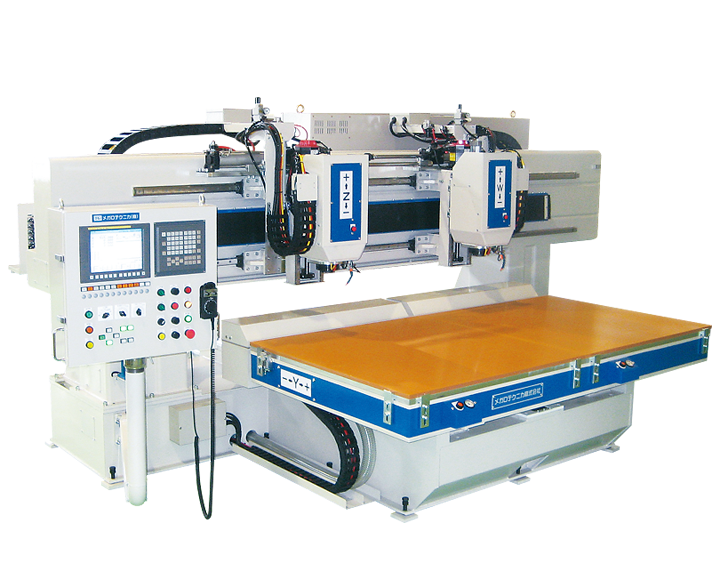 Product Features
■ Each spindle is equipped with automatic tool length compensation function as standard by adopting independent control system.(See photo.) There is no need for burdensome cutting edge length adjustment.
■ High rigid portal type structure realizes high-precision processing and beautiful cutting surface.
■ Always monitor spindle elongation. Megaro Technica has solved the problem of poor machining accuracy due to spindle elongation, which is a problem in long time operation. (PAT.P)
■ Space-saving type that can automatically expand and contract the distance between spindles. This is the smallest machine width in this class. (See photo.)
■ The automatic tool changer accommodates six tools on each axis, enabling various continuous operations. (See photo.)
■ Tap processing (minimum from M3) is also possible with a dedicated cutting tool.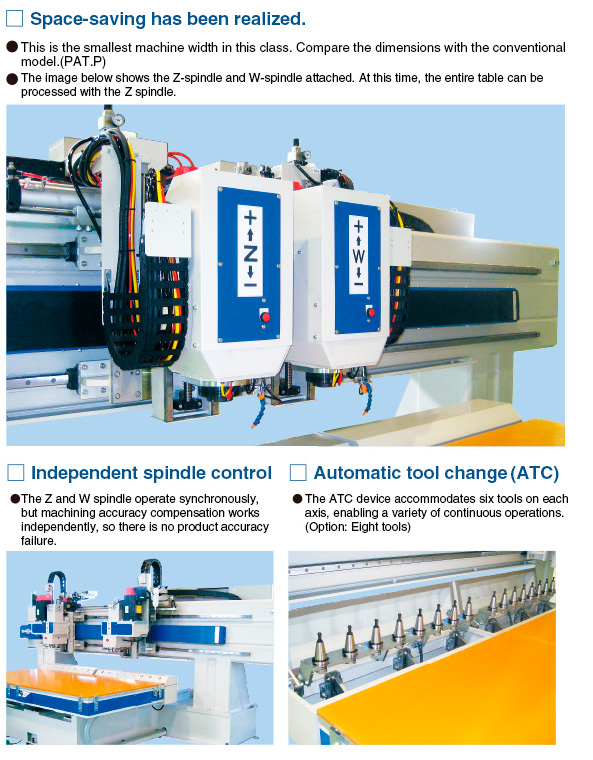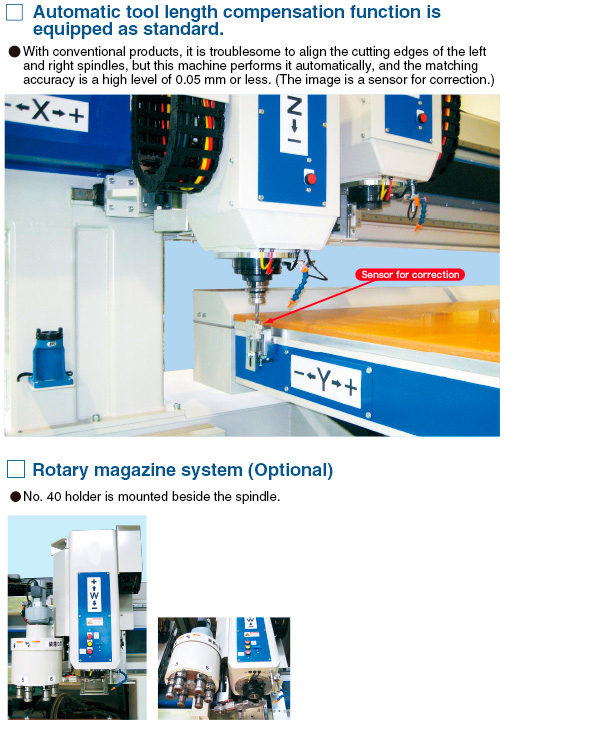 Inquiry/Document Request