Product Introduction
[FPD-related Finishing Machines]

Trimming machine All Products

NC Router
Product Name

NC Router

Type

NCK2505F-5A・NCK0505F-1C

Use

Router grindting of high-hardness plastic plates
This is Megaro Technica's original technology that has been achieved by challenging "high-hardness organic materials".
High speed feeding (ex. 3000mm/min for acrylic plate t=0.5) has achieved no chipping.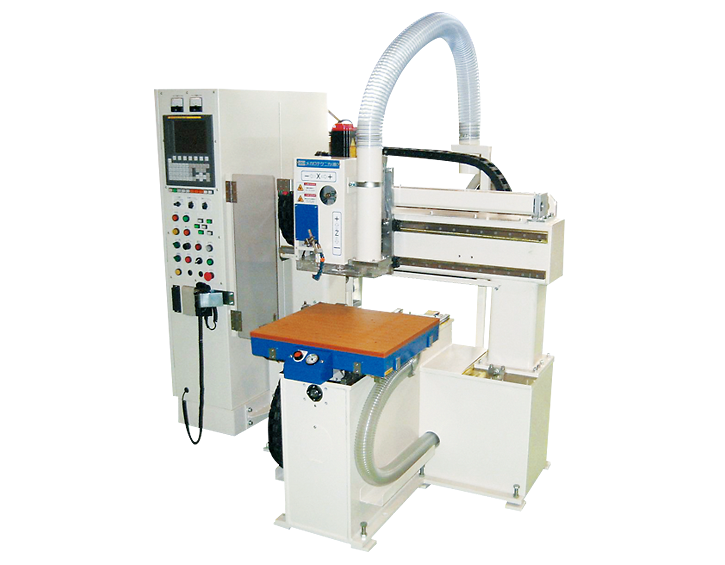 Product Features
■ Auto tool length compensation is standard equipment by adopting independent control method for each spindle.
■ Maximum spindle speed is 50.000rpm (Lower limit is 10.000rpm).
■ Thermal expansion of the main spindle is within 0.02mm with original technology. Film can also be processed.
■ Various continuous operation is possible with automatic tool change function (φ6 ATC 5 tools).
■ Equipped with a plane grinding spindle.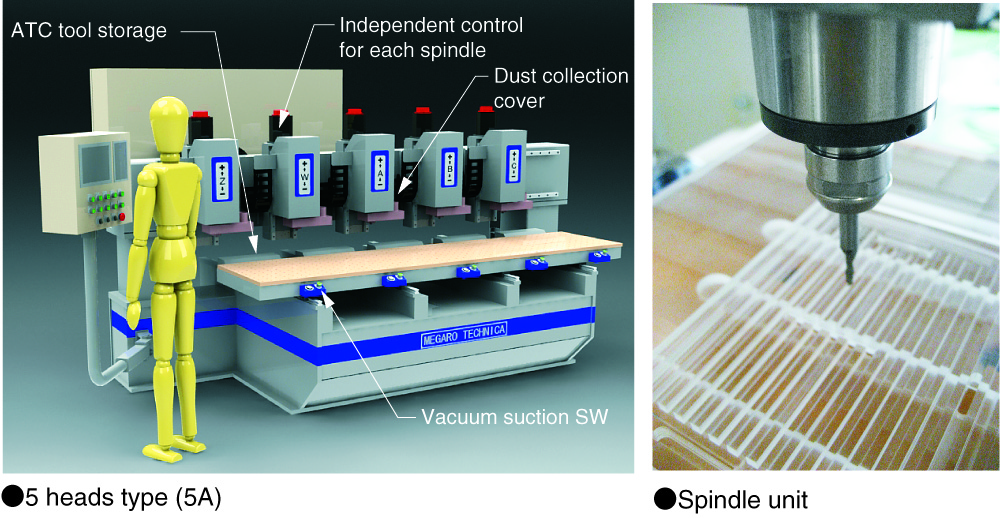 Inquiry/Document Request