Product Introduction
[Plastic Processing Machines]

Tipped saw blades All Products

PLA-CUT
Product Name

PLA-CUT

Use

For cutting plastic
Until now, only high-precision tipped saws have been pursued. "PLA-CUT" is a new type of chipped saw that has been upgraded by adding a vibration suppression technology.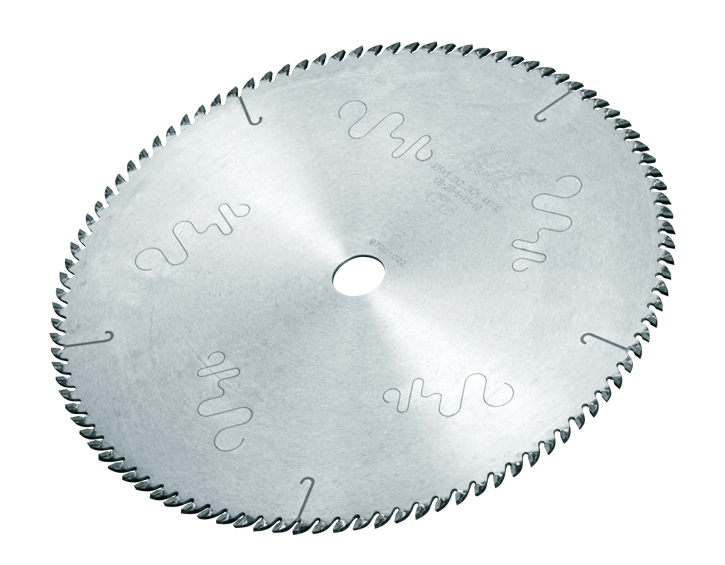 Product Features
■ A significant reduction in vibration of the saw blade body results in a quieter working environment. In addition, the ultrahard blade edge does not cut into unnecessary parts of a workpiece thanks to vibration suppression. This improves the effectiveness of the blade's hardness and improves the life of the blade edge by preventing wear.

■ The noise is quiet. By significantly reducing the vibration of the saw body, a quiet working environment is created.

■ We suppressed vibration. Conventionally, the natural vibration of the saw body during high-speed cutting occurs due to the impact force transmitted from a workpiece to the cutting edge. However, PLA-CUT suppresses the vibration by the large damping force of the main body, and provides a beautiful cutting surface.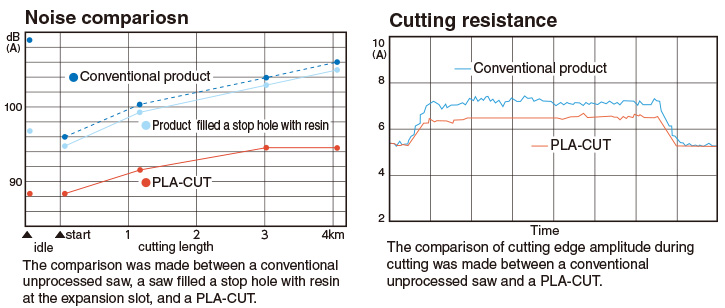 Specification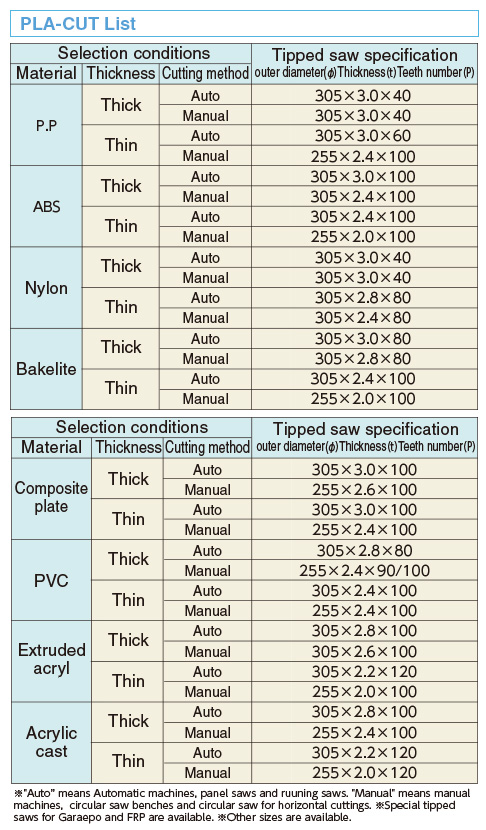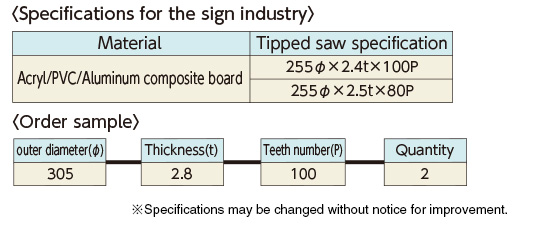 Inquiry/Document Request