Product Introduction
[Plastic Processing Machines]

Machining Centers All Products

Machining Center(built-in vise and tilting spindle)
Product Name

Machining Center(built-in vise and tilting spindle)

Type

NCK1210F-1ATV

Use

Various plastic processing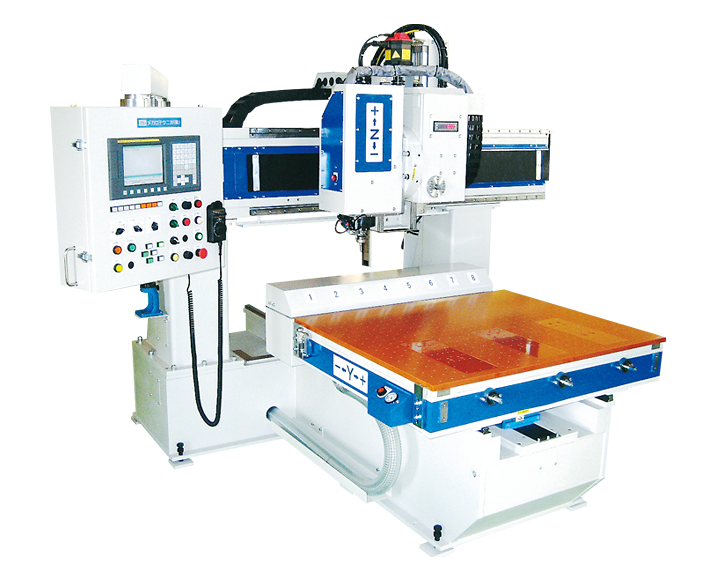 Product Features
■ Automatic tool length compensation function is standard equipment by adopting independent control method. There is no need for burdensome cutting edge length adjustment.
■ Suction work and vise work can be switched within 3 minutes with the built-in triple vise.
■ Available machining range is widened by tilting the spindle (optional).
■ The workpiece thickness measurement correction function (optional) can be selected.
■ Thermal expansion of the main spindle is maintained within 0.02 mm using our original technology that enables precision processing.
■ Various continuous operation is possible with automatic tool change function (# 40, 8 ATC).
■ Tap processing is also possible. (Helical tapping function)
■ High-level cutting surface can be created by high rigidity.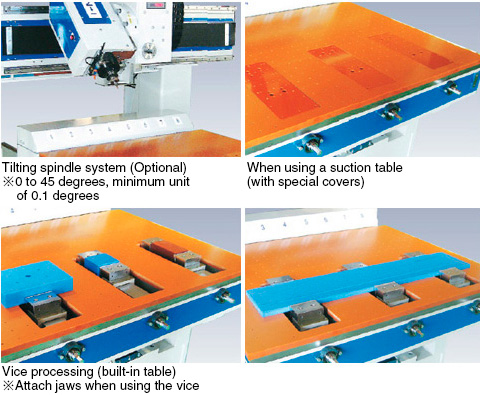 Inquiry/Document Request