Product Introduction
[FPD-related Finishing Machines]

Grinders for Light Guide Plate (Mirror Finishing Machines for Plastic Plates) All Products

[FPD-related Finishing Machines]

Grinders for Light Guide Plate (Mirror Finishing Machines for Plastic Plates)
NC multiple machine (Mirror finishing and grooving)
Product Name

NC multiple machine (Mirror finishing and grooving)

Type

NCPB150F-2A・NCPB120F-2A・NCPB90F-2A・NCPB65F-2A

Use

Four-sided mirror finishing and grooving machine for light guide plate and diffuser plate
Maximum processing size: Supports up to 150 inch extra-large size.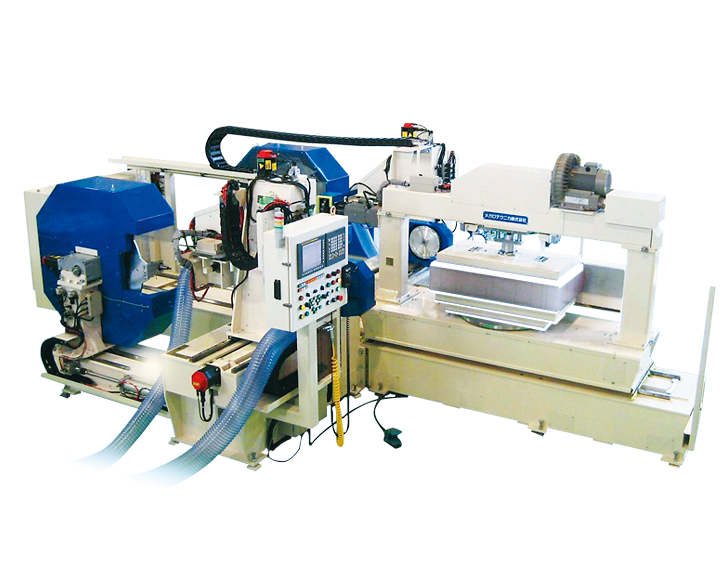 Product Features
■ Continuous mirror finishing and grooving processing realizes high processing accuracy and productivity.
■ All the grooving adopted the side cutter system, and realized a significant reduction in processing time.
■ Automatic tool change (ATC) with 8 pieces of cutting tool.
■ 2A type can process grooving on two end faces simultaneously. (1A type is also available)

[Option]
■ The upper jig lift, automatic positioning and 250mm clamp stroke make workability outstanding.
■ Air-floating table saves labor at transportation.
■ Air-floating function and a powerful clamp jig with a dimension switching attachment.
■ A router blade is available for sample processing.
■ "V cut system" can process V groove for LED with high efficiency.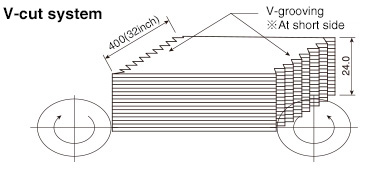 Inquiry/Document Request