Product Introduction
[FPD-related Finishing Machines]

Cutting Machines All Products

Running saw
Product Name

Running saw

Type

MRS-1500-D・MRS-2100-D・MRS-2400-D

Use

Cutting of plastic plate
A state-of-the-art machine that combines cutting know-how.
Product Features
Specially designed for light guide plate and diffuser plate.
■ Air floating table
The workpieces can be lifted slightly by air pressure at loading and can be moved lightly.
■ Ruler chuck
Prevents workpiece warpage and misalignment during stacked cutting.
■ Adjustable gap between saw plates
Minimizing the gap between the saw plates reduces chipping and masking problems.
■ Ruler validity
The ruler working distance can be designed according to the standard size of the light guide plate or the diffusion plate.
■ Spindle inverter
The number of rotations of the tip saw can be optimally selected.
■ Servo ruler
The servomotor obtains high-precision cutting dimensions.
■ Operation panel for five languages
The operation screen is a touch panel and supports five languages: Japanese, English, Korean, Simplified Chinese, and Traditional Chinese.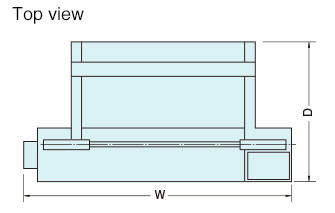 Inquiry/Document Request