Product Introduction
[Plastic Processing Machines]

Cutting/Finishing Machines All Products

Full Automatic PLA-BEAUTY
Product Name

Full Automatic PLA-BEAUTY

Type

MCPB-600A/MCPB-800A

Use

Mass production machine for mirror finishing of light guide plates
The maximum processing thickness is 270mm. (Recommended 240mm)
The upper jig moves up and down automatically, greatly improving workability.
Two or four sides are simultaneously processed on both sides.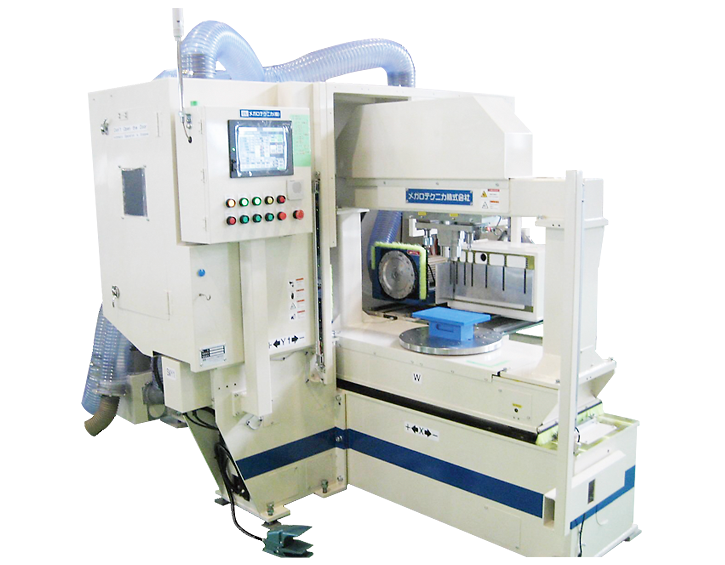 Product Features
■Inputting of the finishing dimensions automatically determines the reference position of workpieces.
■Simultaneous grindng on both sides reduces the time required for mirror finishing.
■Four surfaces can be grinded in a single process using the high precision rotating table.
■Complicated NC machine language is not required by using an operation panel with specialized software.
■Only inputting the required finishing dimensions makes automatic operation.

Inquiry/Document Request